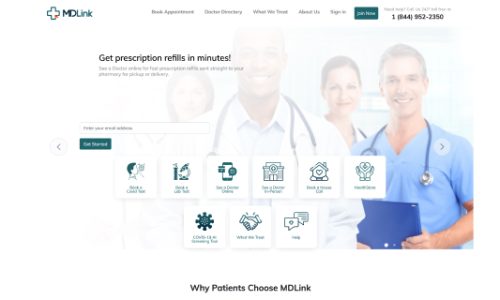 MDLink Health Group App Development
Health, Insurance, Telemedicine, App, Website
Driven by faster internet connections, ubiquitous smartphones and changing insurance standards, more health providers are turning to electronic communications to do their jobs—and it's upending the delivery of health care.
Doctors are linking up with patients by phone, email and webcam. They're also consulting with each other. We have created this platform to make this possible.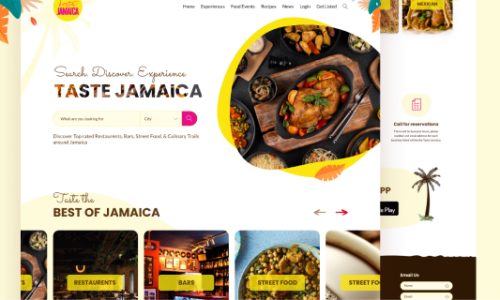 Taste Jamaica Website and App Development
Restaurants, Bars, App, Website, Gastronomy, Food, Drinks
The Tourism Enhancement Fund invited interested website app design and development company to update website code and design and to provide code functionality and security maintenance for Taste Jamaica Mobile App and Website for the Tourism Enhancement Fund.
We developed for the client, a mobile software application for the latest iPhone iOS, iPadOS, and Android OS ensuring that the design and functionality are as per the requirements specifications within our agreement.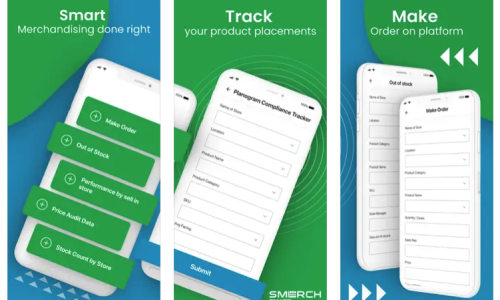 Merchandising, Real-time, data, Brand, Managers
This merchandising app was developed to capture data from different stores providing real-time data for the brand managers to make a decision for the business. The smart merchandising (SMERCH) app is responsible for ensuring that the right amount of goods are available in store, ensures that the products are positioned correctly and the right quantities are being sold at the right price. It is accessible to merchandisers only that is assigned to a specific store.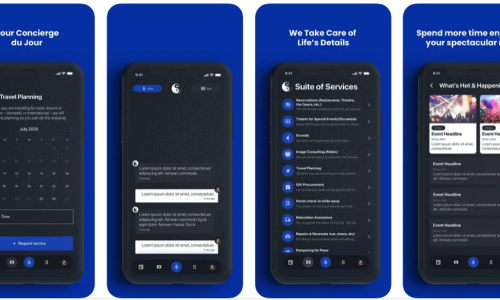 Artificial Intelligence, AI, Chatbot, App, Sebastian, Conroy
This App was developed to facilitate request sent in from Sebastian Conroy clients through voice or text capture. The AI chatbot called Margo captures the voice of the user and stores it in a database where it is parsed and displayed on a table view in the admin panel for Sebastian to view and execute his duties as a digital concierge.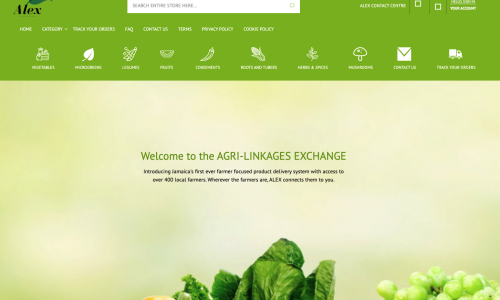 AgriLinkages B2B E-commerce platform for farmers
Farmers, Ecommerce, Produce
Alex
is a collaborative project of Ministry of Tourism/RADA to deepen the linkages between local food production and the Hotel and Tourism sectors. This
e-commerce platform facilitates the ordering of produce from farmers and connecting them with hotels and other buyers.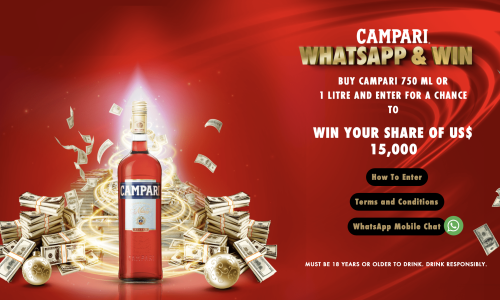 Campari Caribbean WhatsApp and Win
WhatsApp, Caribbean, Campari, Christmas, Promotion
Connected consumers to the brand through WhatsApp where the popular platform opened their APIs to developers for us to build our own AI powered chatbot for submission of entries in the Campari WhatsApp and Win Promotion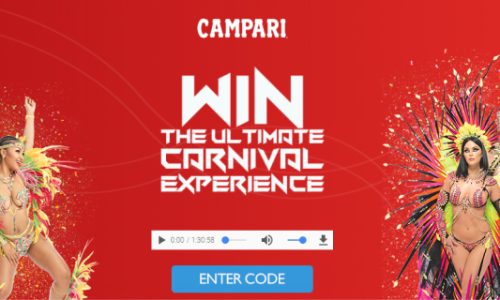 Win the Ultimate Carnival Website and App
Campari, Carnival, Experience, code, redemption
This landing page was created as a portal for consumers to enter their code from the bottle caps. The mechanism was simple to either inform the consumer if they won or had to try another again for a chance to win the ultimate carnival experience.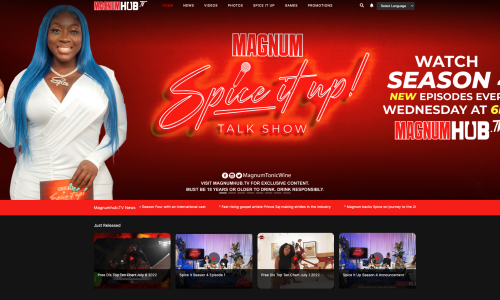 Development of the Magnum Hub TV Website and App
Music, Dancehall, Magnum, Hub, TV
We designed and developed the Magnum Hub TV App to provide updates to audience in the Dancehall community on a weekly basis facilitating discussion of our artistes, showcasing raw talent with inaugural shows such as JussBuss Mic Sessions, Pree Dis, Magnum Xplosion and providing some comedic relief with Dancehall Taxi.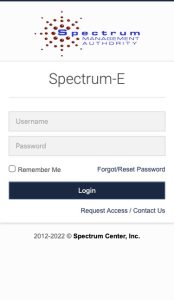 Implementation of Spectrum Management Authority Electronic Licensing System
Spectrum, license, Jamaica, radio, frequency
Unicore Online partnered with Spectrum Center based in Washington DC to deliver the Spectrum Electronic Licensing System to SMA Jamaica for supporting the processes associated with managing the radio spectrums.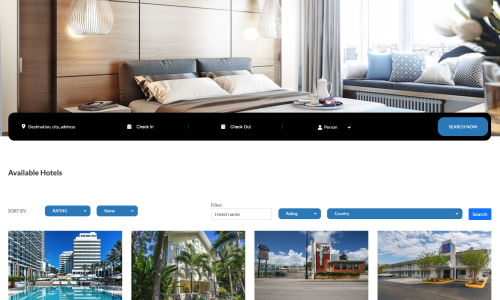 Development of Caribbean Front Desk Hotel and Flight booking website and app
Realty, Real Estate, Digital, House, Rent, Sale, Apartment
We were able to develop the platform using Impala Travel Hotel APIs and Duffel Flight APIs for displaying the prices to consumers. We connected the platform with Sagicor's Mastercard payment gateway for processing of payment.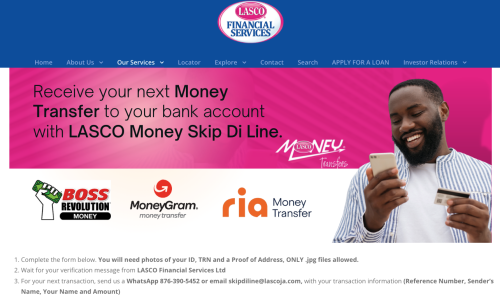 Development of the LASCO Financial Website
Financial Services, Money, Exchange Rates
The LASCO Financial Website was revamped in 2017 to deliver more information to their customers and keeping them up-to-date on the exchange rates and the different services that they offer.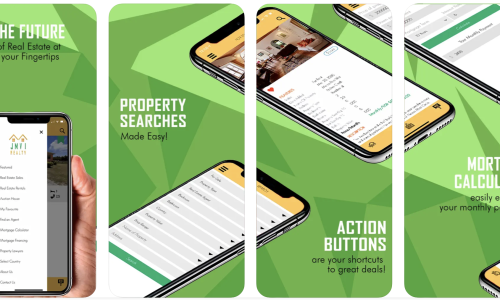 Development of the JMVI Realty App
Realty, Real Estate, Digital, House, Rent, Sale, Apartment
The JMVI Realty App has proven to take the pain out of home-hunting whilst empowering the consumer to access Real Estate in real time. The process is simple – Review properties, request a showing, then seamlessly seal the deal.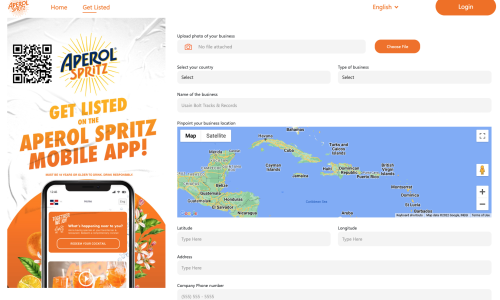 Implementation of the Aperol Caribbean Network App
Aperol, Caribbean, Restaurants, Bars, Network
The app was created to connect bars, supermarkets and restaurants to consumers, who would like to redeem points and drinks by scanning of a QR Code.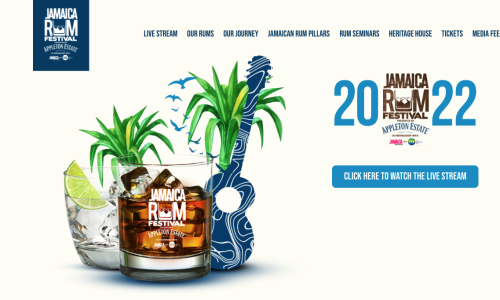 Jamaica Rum Festival Website Development
Jamaica, Rum, Festival, Tourism. Appleton, Estate, TEF
The website was re-designed as well as implementation of the necessary SEO Tactics (on-page and technical) to increase the creditability and visibility of the website so that the consumer can access information on each rum sponsor and the activities leading up to festival.