The design of the user interface (UI) for your website or app is crucial for creating a positive user experience, which is essential for retaining visitors on your landing page. Our team will ensure that the design of your website or app meets the highest standards.
Developing a work plan will ensure that the documenting, testing and maintenance of your applications are in line with your organization goals. Our Project Management Team will ensure timelines are met within the specified period of your project.
All businesses strive to get a deeper understanding of where they stand in the market place. We will set up custom dashboards and manage the tools you need to analyze data for your business in one place.
Searching for the right keywords for your business is essential to your Google, Facebook, and Instagram Ad Placements. We're equipped to manage your campaigns for your app and get the word out to give your business a major boost.
Who are we and what are we about?
Unlike other software development companies, Unicore Online operates as a custom app development company with trained programmers and elite designers setting ourselves apart through the tech stacks that we utilize.
With access to a powerful library of code and open source platforms, it allows us to speed up development, deploy applications faster, and do it at an affordable cost for our clients with emphasis on return on investment. We solve real business problems with a focus on delivering measurable ROI on every project. Whether its consumer adoption or employee adoption, we understand that an application viability relies on the users enjoyment of it; so user centered design is priority. Our process is simple and easy for our clients.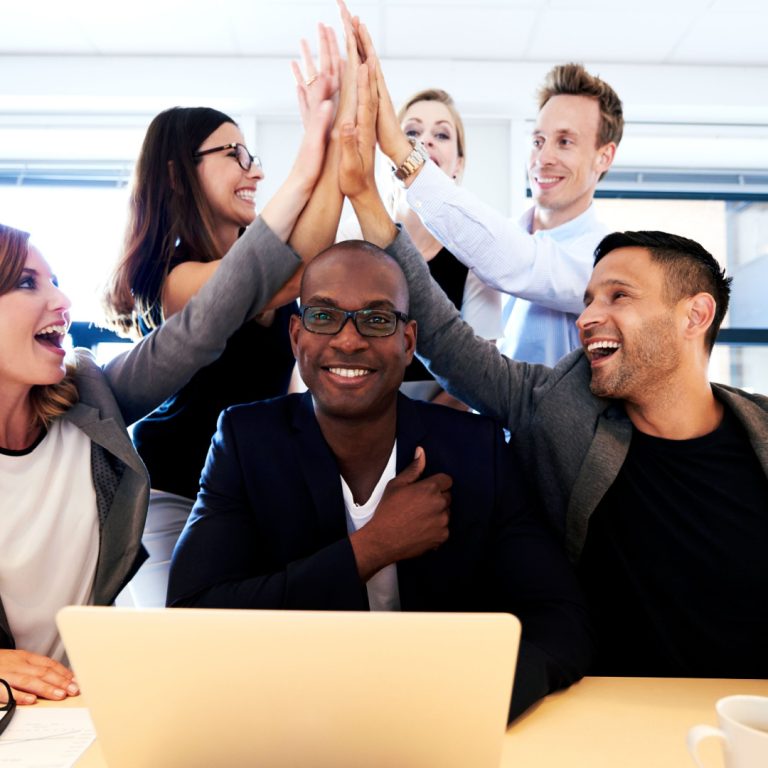 Custom app development services for each industry
Automotive
We build Dealer Management Systems and apps to enable dealers to streamline their operations, including sales, financing, and repairs, using intuitive and efficient software. Additionally, our solutions automate various tedious tasks to further improve efficiency and ease of use.
E-Learning
Our developers have the expertise to create custom learning management system (LMS) software solutions to help you achieve your corporate learning goals. These solutions allow you to effectively manage and track e-learning activities within your organization.
Financial Services
Our app development team is proficient in building apps that utilize Stripe and their library of APIs designed for online payment processing and commerce solutions. These APIs can support businesses of all sizes, making it an ideal choice for a wide range of industries.
Gaming
Our experts can help you create a highly engaging and immersive gaming experience that meets your specific needs and requirements. Whether you're looking to develop a new game from scratch, or refresh an existing one with the latest features and technologies.
Retail
Magento, and Shopify are all popular e-commerce platforms that offer a range of features and tools to help businesses build and manage their online stores which we understand in order to meet the needs whether you have a physical store or not.
Sports
Our Sports app developers are capable of integrating a wide range of technologies and solutions for analyzing athlete performance. These technologies can be very helpful for coaches, trainers, and athletes to monitor and improve athletic performance.
Hotel and Flight
Our on-demand app development team specialize in providing customized services for travel agencies looking to create their Travel Portal, Booking & Reservation Systems or Central Reservation system via Duffel, Impala or Amadeus.
Healthcare
Our developers have the skills and experience to build HIPAA compliant apps for the healthcare industry integrating with EMR systems, Patient Management System, and Hospital Management System to improve efficiency.
What our customers are saying
I have been working with Unicore for the past 12 months and they have managed the LASCO Financial projects with precise detail. They have added value to the business by ensuring the needs of the company are met on-time throughout the period and their team is always accessible and constantly recommends ways to add further value and consumer traffic.
The Unicore Online Team has been our digital partners for our brands for the last 3 years and we're pleased with the work they have been delivering for the team at J. Wray and Nephew Limited. Their teams are always responsive and flexible, which has made it easy to establish a long term working relationship.
I'm very impressed with the quality of work that Unicore Online has provided to MDLink Health. Their team of developers are great at communicating and staying on track with our project timelines. I know that we have made a good decision in selecting them as our web development company.
Unicore has been a great partner and we're happy to have them as part of our product development process. They are very responsive and efficient in the work they do. They went above and beyond in their work with us, and we look forward to working with them for years to come.